ROSE VOUNÓ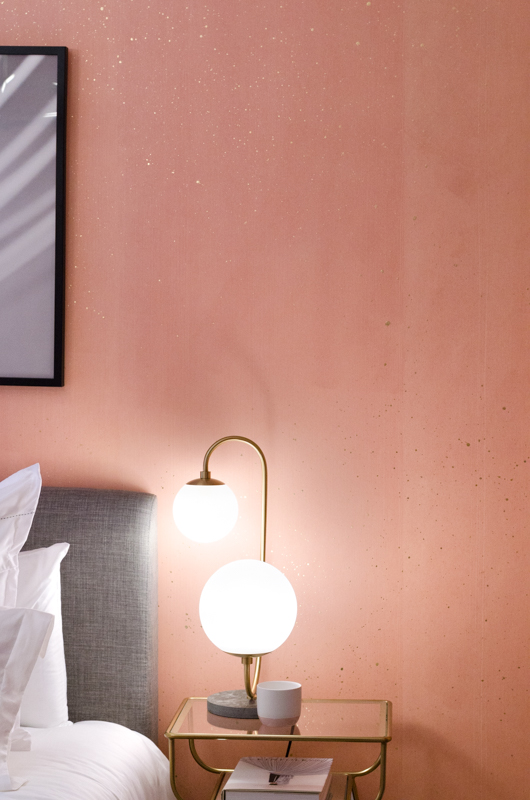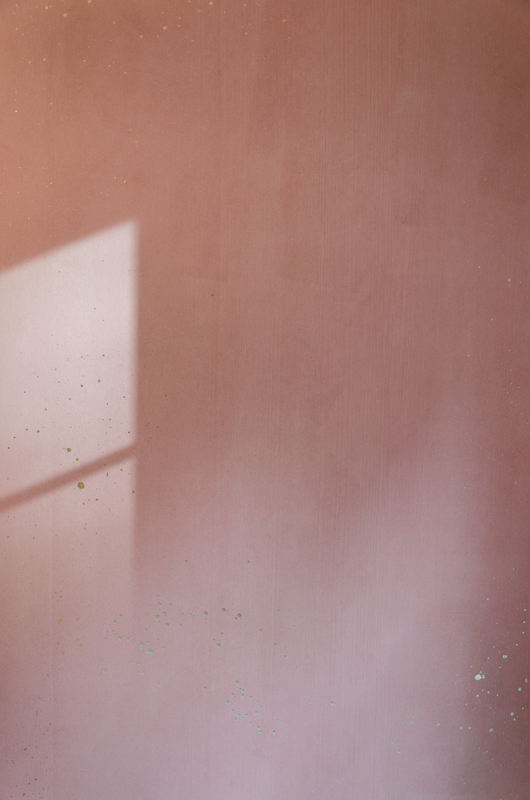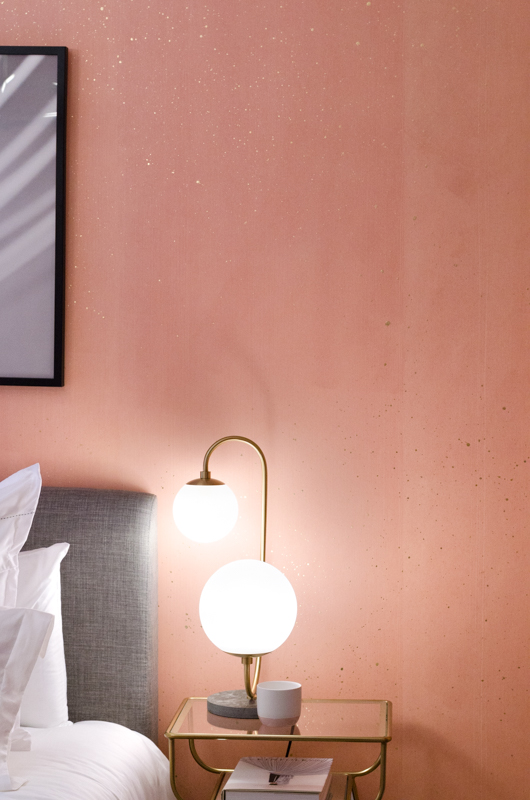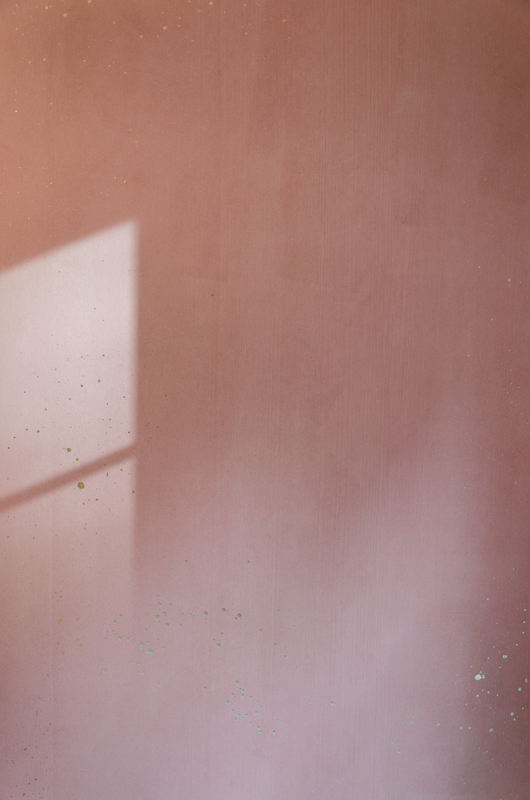 ROSE VOUNÓ
100% HAND-PAINTED WALLPAPER
SPECIFICATIONS BELOW
FULL PRICE SAMPLE COSTS DEDUCTED FROM FULL PANEL ORDERS*
ROZ VOUNÓ translates to "pink mountains."
At dawn and at dusk, along the Korinthian Sea, the sun shows us a different glimpse of our giant of a mountain, Elikonas.
Our hlíos, this sun, turns our man into the soft pink hero, and he shepherds us along into our day and night.
The dew drops glisten on your wall with the perfect blush reminder of those magic moments
that are oh-so-perfectly frozen in time...
The first step to placing a wall panel order is to purchase this sample for reference.
ROSE VOUNO is matte pink blush color strié that fades in and out, adorned by gilded metal leaf in original-every-time sunlit bursts

27 inch untrimmed, 25-26" trimmed

Custom panel lengths; up to 12 foot each at standard pricing; longer lengths available by request

No repeats / no joint marks = unique freeform seams

Materials are non-woven paper, water-based paint, metal leaf and size

Lead time averages :
< 30 wall panels = 6-10 weeks • > 30 wall panels = 8+ weeks

Retail price is $25 per SQ FT • $269 per SQ M
THIS PAPER DESIGN IS MADE WITH METAL LEAF AND WILL CHANGE AS YOU & THE LIGHT MOVE ACROSS THE WALL